It's been a very busy year for our regional real estate, and by all measures 2016 should be another good year for appreciation and demand for single family homes, condominiums, and townhomes. Our real estate activity continues to grow at an accelerated pace, where Kevin Chard's real estate volume activity increased 200% in 2014 over 2013, and this year experienced 100% growth in 2015 over 2014. Demand is certainly still very high for properties in the $200-$400K price band, particularly so in the lower price range. We're seeing renewed interest with buyer's, many who were previously squeezed out of competing in multi-offer scenarios earlier in the year that drove up purchase prices now coming back to look. Our market is a little less heated now due to our normal market seasonality fluctuations, coupled with a slow increase in available inventory and extremely aggressive mortgage interest rates which makes for an attractive environment to purchase.

From a sales price point perspective, in 2014 Kevin's sales price on homes he listed averaged at selling at 100% of list price; in 2015 he averaged selling homes at 5% over list price with 2 homes selling at 13% and 15% over list. Clearly there is plenty of demand for property that is priced correctly, is attractive and shows well to buyers. Many of the properties that Kevin sold were multi-offer scenarios, which drove up the sales price for his owners.
2015 Update, what will 2016 bring?
The Boulder Area Realtor Association and Land Title Guarantee Company have recently released their figures for November, be sure to click on those hotlinks above to access those reports for greater detail. Both reports have outstanding graphs, charts, and data that show the health of our local real estate market. In short, the statistics for both Single Family Homes and Condo's/Townhomes continued to show strength and positive trends; which is continued good news for the market going into 2016.
Single Family Homes
Continued to show a decrease year over year of Days on Market, which means properties are selling quickly when introduced to the marketplace. New listings are slowly increasing year over year which is positive, as we do need more inventory on the market although we're still in a strong seller's market that should carry through into 2017. Inventory levels are trying to get to the 2 month level, a balanced market supply will have inventory levels at the 4-7 month level; anything higher than that and we have a Buyer's Market. Median Sales Price continues to increase to almost 10% year over year, showing strong appreciation of our property values; while % of List Price Received increased to is 99% year over year.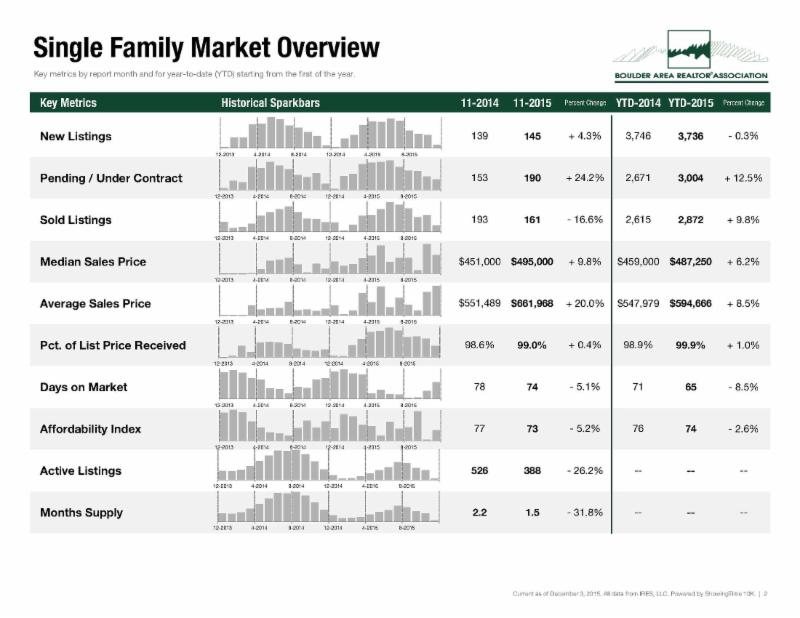 Condos and Townhomes
Remain very much in demand, as available listing inventory actually plummeted year over year as did Days on Market, while Median Sales Price enjoyed a healthy increase year over year of over 10%. Buyer demand for this segment is high and there is clearly a lack of inventory of this variety of housing. % of List Price Received is nearly 3% over list price, further reinforcing market demand for these properties.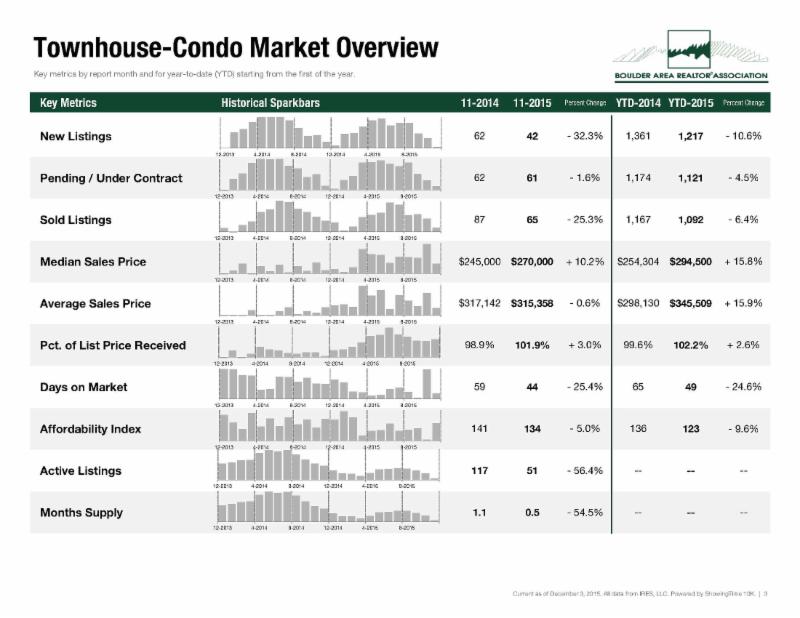 If you're thinking about selling your property now, there are only seasonal variances of demand to contend with, projected demand throughout 2016 should always be strong.
Fall and Winter draws out serious Buyers, as those who market their property at this time are serious about selling. Minimal amounts of "testing the water" scenarios by sellers who are just trying to see what the market will bring to their property, or who place an unrealistic sales price point on their property.
Fall and Winter seasons generally feature minimal in competition from your neighbors trying to sell their homes. Landscaping can be a challenge to feature as a differentiator for your property during this time if covered in snow and everything going dormant over the winter.
Fall and Winter is a good time to develop your strategy and understand what needs to be done to optimize your Return On Investment when you do go to market in the Spring and Summer.
BARA | December 2015 | Source: "2015 November Monthly Indicators"
Land Title Guarantee Company | December 2015 | Source: "November 2015 Residential Market Report"
What is my property worth, what can I expect to make selling?
If you're interested in establishing your home's market value or thinking about selling, let us know and Kevin Chard will provide you with a Comparative Market Analysis (CMA) and Estimated Net Seller's Sheet for your review and reference. When you decide to move forward with Kevin in selling your home, he'll work with you on recommendations to make your property more appealing to a buyer. He'll introduce and manage vendor relationships, proposed projects & quotes, project manage owner authorized projects, and facilitate all invoicing to work completion.
So what exactly is a Comparative Market Analyses (CMA)? It's a report that provides up to date market valuations of your property in comparison to what's occurring now in the market and most importantly, in your neighborhood. A CMA will review your properties historical valuation against homes in your zip code, providing years of graphical representation of real estate market trends showing when appreciation and depreciation have occurred and at what level for your property and your town. It will also note side by side recent competitive analysis of recently sold property and current property that is on the market, providing a strong valuation perspective in real time with up to date and local market data.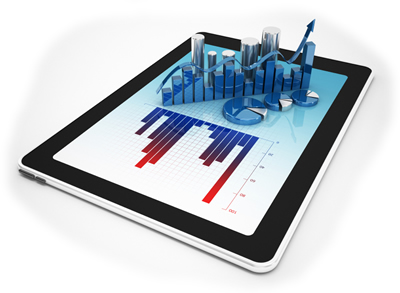 I also provide an Estimated Seller's Net Sheet with my CMA's. This is an extremely important document that estimates and reviews what the Seller may expect to net in their sale if sold at a particular figure upon a particular date. I provide a sheet that can show up to 3 different sales prices, enabling sellers to understand how sales price and dates to close affects the financial bottom line of their transaction. The Mortgage Amortization tool I use provides me the estimated mortgage loan balance if sold on a particular day, that figure naturally is a key data point for the Net Sheet. Aside from understanding the potential Market Value of your property from the CMA, the Estimated Net Sellers Sheet provides a wealth of financial data for your decision making process to decide if selling-and at what figure upon what date- is the right decision for you now or in the future.
We'll work together on coordinating and managing this activity with our residents, as we have a high degree of familiarity and understanding with this type of sales scenario and process. Now is the time to get in front of any projects that may be required to optimize your properties appeal to the marketplace before going to market in the next year. Let Kevin project manage that activity for you to maximize your return when you sell. When Michelle reaches out to you and checks if you want to renew our tenant lease or explore selling, this is the time to ask Kevin for your real estate reference material....or naturally anytime during the year when those thoughts occur!!