Westminster Real Estate Services
We can help with all of your Westminster Real Estate needs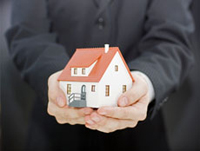 We offer a full range of real estate services tailored to you as an investor or homeowner. We have an extensive portfolio of single family homes, townhouses and condos in the Denver Metro, Boulder, and Front Range (Louisville, Lafayette, Erie, Broomfield, Niwot, Northglenn, Longmont, Superior, Frederick, Firestone, Brighton, Dacono, Westminster, and Thornton).
Benefits of using Phoenix Realty and Property Management
---
You are working with REALTORS®, real estate agents who are members of the National Association of REALTORS®. We're committed to maintaining the professionalism of the real estate business and are proud to uphold the standards of the National Association of REALTORS® and its Code of Ethics and Standards of Practice.
We are Professional. Buying and selling real estate is first and foremost a business decision- not an emotional decision- where we advocate and negotiate hard for our clients to insure their best interests and goals are exceeded throughout the transaction process to closing.
We are Certified. Our dedication to our profession is evident with our professional certifications. We are committed and dedicated professionals who are not content in only taking courses needed to earn and maintain a real estate license, but are determined to continually improve our professional skills and education. By devoting more time and increased effort attending advanced educational courses and passing examinations to earn these designations, we are in a much stronger position to better serve our clients.
We are Your Partner. A large portion of the work we do is project management, where we guide our clients through the purchasing and selling process. We refer our clients to a robust network of partners who are highly reliable professionals that are recognized as being among the best in their profession. We will make every effort to make sure our clients receive the smoothest transaction possible; before, during, and after you buy or sell your home.
Experts in Our Area. We have access to several outstanding analytical tools that provide comprehensive information on a property, neighborhood, town, or city. We also generate Comparative Market Analyses reports which detail specific address level data point information for our clients. These CMA's enable us to provide the most up to date counsel on local market conditions for our clients, thereby enabling them to make the best possible business decisions for themselves and families regarding purchasing and selling real estate.
Inquire About Our Services
What we do as your Westminster Real Estate company:
---
Wonder what your property is worth? +
Give us a call to provide you with a Comparative Market Analyses (CMA) report that provides up to date market valuations of your property in comparison to what's occurring now in the market and most importantly, in your neighborhood. A CMA will review your properties historical valuation against homes in your zip code, providing years of graphical representation of real estate market trends showing when appreciation and depreciation have occurred and at what level for your property and your town. It will also note side by side recent competitive analysis of recently sold property and current property that is on the market, providing a strong valuation perspective in real time with up to date and local market data.
What can you expect to receive at the end of the transaction? +
We'll provide you an Estimated Seller's Net Sheet that details where your costs are regarding selling, and what your potential return on the transaction will be at the closing table based upon several proposed sales figures. This is a powerful document that assists in detailing the financial perspective of what selling your property will bring to your bottom line, as well as showing a model for various pricing proposals and how that bottom line would be affected. Thinking about selling your property? This document, coupled with a CMA, will provide you with all the information you require to see if selling your property makes sense for you now, and if so, what your expected financial result may be when sold.
Thinking about selling and unsure of what your next steps should be? +
We'll consult with you on all landscaping, exterior & interior property "Curb Appeal" projects. Our extensive relationships with high quality vendors will be happy to assist you in consulting and quoting proposed work to insure the highest possible return on the sale of your property. There's a lot of preparation work that's involved in selling your home, far more than agreeing to a List Price and placing a For Sale sign in your front yard. To maximize your Return on Investment and insure your highest possible Market Price (what a Buyer will actually pay for your property, the List Price is what the Seller is asking for the property and the figure for what the property is marketed at) a Seller will want to insure their property and improvements (home or outbuildings) are presented to interested Buyers in their best possible condition.
Marketing Your Property +
Marketing expertise coupled with the latest tactics and deliverables will insure your property is represented at the peak of its peers and in front of its competitors. Professionally shot interior and exterior photos coupled with virtual tour video, YouTube, a dedicated property website, property data sheets, extensive use of social media and third party websites (Trulia, ColoProperty.com, Realtor.com, YouTube...) and a mobile site accessed by your own private QR code.

Your property will have exposure in both of the Multiple Listing Systems (MLS) used in Denver, Westminster, and the Front Range. Every real estate agent who's looking to purchase a home in and around this geography will have full access to your listing to introduce and tour with their buyers.
Showing Your Property +
To assist with scheduling showings and to insure accurate showings of your property, we partner with a professional scheduling agency. Partnering with this service insures that only legitimate, licensed real estate agents accompany their clients on a walkthrough tour of your property during a very specific time frame only after being authorized by you. This service provides additional layers of protection and safety for our seller partners, and degrades the ability of insincere buyers or others to just "look around" your property on a whim.
Area and Industry Expertise +
The Boulder, Denver, and Front Range real estate markets are organic and ever changing; month to month, season to season, year over year. Agreeing to a list price isn't the end of the conversation; constant attention to detail on how the market is behaving, recognizing new competitive properties introduced to the neighborhood and city, what properties that have sold, have gone under contract, or have been withdrawn to the market all have an effect on your competitive position in the market. It's our job to insure we're marketed to the limit of what the market will bear for your property, ensuring your strategic goals for real estate are exceeded, and maximizing your return on investment for your property is fulfilled. Monitoring and communicating market conditions is paramount for securing the best possible results for our buyer and seller partners.
Residential Property Buyers
On the buyers side we have experience in new home and existing home sales, as well as experience helping the investor. We believe the buying process should be about finding the right home.
Sellers of Residential Property
We offer full service sales assistance and can advise on sales price, staging your home and educating you on what can be expected in regards to offers in today's sales market.
Frequently Asked Questions
Q: When buying a new home, what upgrades should we consider? What holds the most value? Do we upgrade the lot? Do we increase the square footage? Add an extra bedroom?, etc.
A:
A lot depends on why you are buying the house. Are you buying it mostly as a home or mostly as an investment? There is a difference.
For the most part, upgrades are high-profit items for builders. They aren't designed to enhance the value of the house, but make you happier with the house you do buy.
If you are looking at your home as an investment, then you buy from the smaller to medium size in the tract and spend only a minimal amount on upgrades. If you are looking at your purchase as a home, then you select upgrades that will enhance your quality of living.
Back to top
Westminster Area Information
---
Westminster is a northwest suburb of Denver in Adams and Jefferson counties, settled in 1858 when Gold was discovered in the South Platte River Valley. Naturally that brought national attention to the area that would eventually become Westminster, which is now the seventh most populous city in the state. In July 2006, Westminster was ranked as the 24th best place to live in the USA by Money magazine.
With direct access to major highways, Westminster's central location between Denver and Boulder puts it within easy reach of major business centers, retail centers and a variety of entertainment and recreational facilities. Activities in Denver or Boulder are a 20-minute drive in either direction, and the drive from Westminster to Denver International Airport takes approximately 30 minutes.
The list of other fun things to do in Westminster is endless. There's movie theaters, recreation centers, golf courses, parks, open space trails, ice skating and roller skating, soccer, miniature golf, swimming and hundreds of restaurants and retail stores. In other words, Westminster has everything you need for doing business and having fun.
Attractions+
Resources+
Schools+
Schools - Public
All aspects of The Academy are designed with the recognition that students and their families are our customers. In a real sense, the staff of The Academy serves at the pleasure of our community members. With that reality in mind, the administrative structure of the school was established to provide the best customer service and responsiveness as possible. The Board of Directors (Board) are the governors of The Academy. The Board's primary role is to develop and see implemented a vision, throughout the school, consistent with The Academy's Mission.
Broomfield High School is truly a community high school. The support given to the school by parents and community members is exceptional. Broomfield High School students' academic successes are not only the school's priority, but also the priority of many adults in the community. As a comprehensive high school, Broomfield offers a balanced program of study to meet the various academic needs and interests of its students. Broomfield High School's course offerings include honors and Advanced Placement courses in many disciplines, fine arts courses and vocationally- focused courses.
To become a school of excellence, SLHS must be a school that provides a positive and welcoming atmosphere including academic excellence and respect, a shared sense of purpose and direction, goals and objectives that reflect our sense of values, and the participation of members of the school community in order to transform ideas into reality. A school of excellence emphasizes the intellectual growth of the Standley Lake High School community and provides students with a comprehensive curriculum consisting of a strong academic core and a variety of elective courses, complemented by co-curricular and extra-curricular activities.
The mission of Jefferson Academy is to help students attain their highest academic and character potential through an academically rigorous, content-rich educational program. Jefferson Academy envisions a community of parents, teachers, students and educational and business leaders working together to create a learning environment that engenders growth in character, academic achievement, and the love of learning, resulting in responsible, productive citizens.
At Broomfield Heights, a proud neighborhood middle school, we embrace and support our richly diverse community by providing a welcoming and high-level learning environment for all of our students. At BHMS, we are part of the greater community of Broomfield and we continue to build on our tradition of excellence. We support middle school priorities of providing the highest quality instruction and learning, grounded in academic teams where teachers work together to support and nurture their common students. We build community through school wide positive behavior support systems. We empower our children through specific actions to enhance student leadership. Our students engage in a wide range of exploratory choices and extracurricular activities. We integrate technology and 21st century skills in our program as we prepare students to grow into a dynamic future.
The mission of Jefferson Academy is to help students attain their highest academic and character potential through an academically rigorous, content-rich educational program. Jefferson Academy envisions a community of parents, teachers, students and educational and business leaders working together to create a learning environment that engenders growth in character, academic achievement, and the love of learning, resulting in responsible, productive citizens.
At Aspen Creek K-8, we challenge, educate and empower our students by inspiring individual success. We will build a strong academic foundation in a safe learning environment, while encouraging ethical and social responsibility. Our child-centered partnership with families and community creates positive memories, nurtures dreams, and promotes life-long learning.
Our school is a safe and accepting community where all children and adults are encouraged to develop a lifelong appreciation for learning, are challenged to strive for excellence in education and are valued and respected as contributing citizens. Ryan is a safe place for caring and sharing, laughing and learning.
One of the strengths of Jefferson Academy is the supportive school community and exceptional parental involvement. Each family is expected to volunteer 20 hours at Jefferson Academy, as it has been determined that students do better academically if their parents are involved in their education. The schools offer a variety of social events and extra-curricular activities in order to enhance the school community.
Sheridan Green is committed to empowering each individual to become a life-long learner and to achieve his/her full growth potential academically, socially, physically, and creatively. We are a collaborative community consisting of staff, students and parents. We provide a safe learning environment where structure is defined, risk-taking encouraged, and diversity valued. We believe this fosters a climate of trust, enjoyment, health, respect, pride, and acceptance. All members of our community have a responsibility to communicate openly and honestly, honor the rights of others, and value excellence in education.
Earned the highest Colorado Department of Education School Performance Framework (SPF) score (92.4%) for the 2013-2014 school year out of all schools K-12 in District 12! Cotton Creek Elementary School was recognized by the Colorado Department of Education earning the Governor's Distinguished Improvement award. The Governor's Distinguished Improvement awards are given to schools that demonstrate excellent student growth. Cotton Creek was one of 128 schools in Colorado to earn this prestigious award!
All aspects of The Academy are designed with the recognition that students and their families are our customers. In a real sense, the staff of The Academy serves at the pleasure of our community members. With that reality in mind, the administrative structure of the school was established to provide the best customer service and responsiveness as possible. The Board of Directors (Board) are the governors of The Academy. The Board's primary role is to develop and see implemented a vision, throughout the school, consistent with The Academy's Mission.
Birch is a neighborhood school with strong community support and experienced staff that holds high expectations for their students. At Birch, we recognize that each student brings special talents on which we capitalize, as well as areas of need, which we nurture. In doing so, we provide a learning environment that affords each child the opportunity to reach their "personal best" and develop lifelong skills that will assist them in decision making and problem solving as they continue on their life's journey.
Schools-Private
The primary purpose of LIFE Christian Academy is to educate children according to the Word of God. Respect for God, parents, and all authority will be upheld. Academic excellence, combined with biblical values, willjoin together to equip students for success. Every subject offered will be taught from a Christian worldview perspective. We offer a variety of extra-curricular classes for all Kindergarten-Seventh grade students. Some of the classes offered are; Spanish, Vocal Music, Physical Education and Art.
Hyland Christian School is an independent school ministering to Christian families with children kindergarten age through the 12th grade. The primary purpose of the school is to aid Christian parents who have come to realize their parental responsibility before God to "train up their children in the way they should go" (Prov. 22:6) and to educate their children in a manner that is pleasing to the Lord. It is our desire to see a child reach his full potential spiritually, emotionally, socially, physically and academically
Founded in 1943, Devereux Colorado is proud to be Colorado's premier facility for the treatment of psychiatric, emotional, and behavioral problems in children and adolescents ranging in age from 12 to 21. Nationally recognized for its innovative and family focused programs, the campus receives referrals from throughout the United States.
Belleview Christian School exists to provide an excellent education founded on biblical truth so students can grow into the image of Christ, understand and articulate a Christ-centered worldview and develop a passion to serve Christ's church for the sake of the world.
Holy Family High School is a Catholic, college preparatory, Archdiocesan, coeducational high school operating grades 9 through 12. Our Mission Statement accurately reflects life within our community. Based on the teachings of Jesus Christ, Holy Family High School seeks to provide a Catholic learning environment that stresses academic excellence, fosters mutual respect, demands responsibility, and encourages self-growth.
Individualized or differentiated education is a big "buzz word" in our educational system today. In most school settings, individual student learning plans (ISLP's) are typically created only for students formally identified as gifted, in need of specialized services or to address a specific disability. At Broomfield Academy, teachers create individualized learning plans for each and every child. This is done to assure that there is a plan in place to develop every aspect of a child's learning needs. In our classrooms, there are generally several student groupings or levels of work for each subject, even in a class as small as 10 students. During a typical day, students may work on an independent project or on small-group lessons, while at other times they may be engaged in a whole-class discussion related to a particular lesson for that day (e.g. history, science).
Our parish and school are located in Broomfield, Colorado, a suburb of Denver, and we serve students and their families from many surrounding communities such as Westminster, Thornton, Northglenn, Brighton, Superior, Louisville, and Lafayette. Nativity of Our Lord Catholic School has a reputation of fostering Catholic faith formation, promoting academic excellence, and is composed of a nurturing community that reinforces Catholic Christian family values for students in kindergarten through 8th grade. We have two classes at each grade level with a total of approximately 455 students. Nativity of Our Lord Catholic School has been investing in future generations for 50 years by providing our students with a rigorous, time-tested curriculum developed by the Office of Catholic Schools under the direction of the Archdiocese of Denver. Our students celebrate weekly Mass, recite daily prayers, and are prepared to receive the sacraments of Reconciliation and the Holy Eucharist. Our students participate in service to our school, parish, and surrounding community.
Hope Montessori Academy is a private, not-for-profit, co-educational Montessori preschool and child care program. We serve infants, preschool and kindergarten students. Our Montessori programs and childcare programs are provided by Montessori Certified Teachers and our childcare programs are Colorado State Licensed. We have revolutionized childcare in Colorado by offering a Montessori based curriculum in addition to offering child care programs. Our schools are Montessori based child care and early childhood programs and are members of the American Montessori Society. Our teachers have completed their certification by completing Montessori Training Courses from Montessori Education Center of the Rockies, Montessori Centre International, as well as other Nationally Accredited Montessori Programs.
Back to Top
Living in Westminster
If you'd like additional detailed information or explanations into Westminster's demographic and mapping data that is shown below, be sure to click anywhere within the widget where you'll then have the opportunity to individually click and review the Livability, Amenities, Cost of Living, Crime, Education, Employment, Housing, and Weather portions of the demographic data shown here. There's a wealth of information to be learned from this portion of the website, and if you're looking to live or invest in a new city, then this resource should definitely be reviewed as part of your decision making process.
Areas We Service
---
Denver
Thornton
Superior
Brighton
Northglenn
Dacono
Firestone
Frederick
Niwot
Lochbouie
Fort Lupton
Commerce City